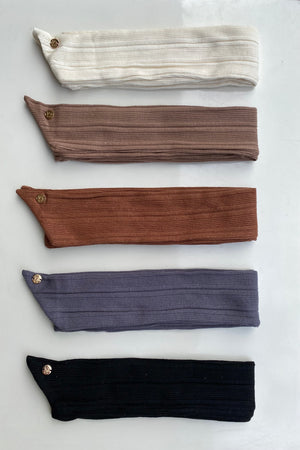 The SB Wrap Scarf Collection
This Wrap Scarf is your most Versatile Fall/Winter Piece! 
Different ways you can wear it:
- Hair Wrap
-Headband
-Turban Style
-Tied as a bow around your pony tail or bun
- Purse accessory
- Tied around your neck or wrist
The perfect addition to your accessories collection, meant to be lived in and loved for years to come.
Size: 150 CM X 7.5 CM
Care Instructions:
We recommend washing in our SB mesh bags to prevent it from tangling with your clothing.