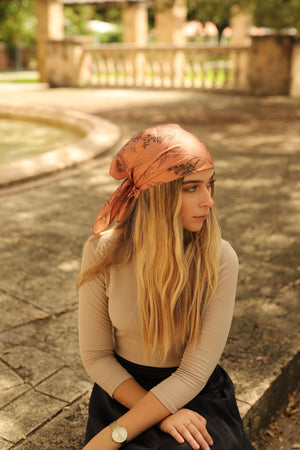 The SB SILK Collection
Silk Twill Edition (100% Raw Silk)
An icon of luxury, the silk scarf represents quality and timeless style. The perfect addition to your accessories collection, meant to be lived in and loved for years to come.
Size Options:
92 CM X 92 CM: Headcover/Tichel Size
65 CM X 65 CM: Oversize Bandana Size - Will NOT fully cover your hair but perfect for wearing over hair/wig as Bandana/Pirate style.
Care Instructions:
Hand Wash -  Submerge in basin of clean water with a few drops of gentle liquid soap. Gently swirl around for 2 minutes. Lay flat on a towel and gently pat to press out the water. Hang to dry.