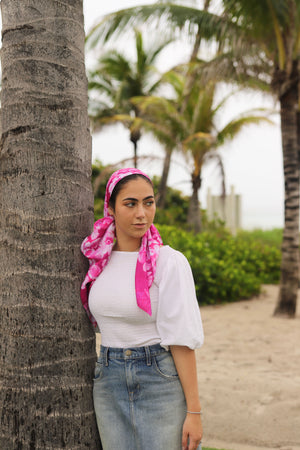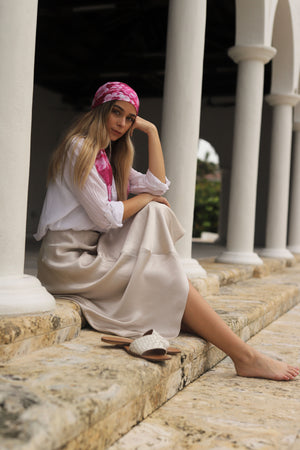 HOT SCARF SUMMER - Our own twist on the famous "Hot Girl Summer!!! Get ready to have fun this summer while wearing our very own trendy summer prints. Each print has been uniquely designed and curated by us with love and style. Its not just a scarf, it's a SCARFBAR. This scarf is brought to you from our very own custom made SB collection with the most highest quality imported fabric with stitched ends to ensure top quality and long lasting life to your Scarf that will go with you everywhere you go.
YOUR GO TO HEADSCARF - Can easily be styled and worn all different ways! As a tichel, turban, head band, head cover, bandana.
 OUR QUALITY - Our scarves are made from quality and durable fabric. They are comfortable, lightweight.
THE IDEAL FIT - We understand how annoying it can be to have a scarf that does not fit right! So we took the time to get you a scarf that is the perfect size and fit.  Approximately 40" X 40 inches. The scarf is square shaped.
SATISFACTION GUARANTEED - LOVE your scarf or send it back. No questions asked!